Both the Special Correspondent and the BBC News website had picked up the story of H.M. The Queen investing Prince Philip with his Knighthood of the Order of Australia the other day. The illustrated BBC report can be seen at
Queen presents Prince Philip with Australian knighthood.
This - typically one might add - efers to the controversy the appointment raised in Australia. I cannot see why such an award should do so - it is, after all, the norm for the Monarch or head of state and their family to hold or be awarded national honours. I wonder if the furore has more to do not only with the rather languishing (as I understand it) Australian republican tradition but also with political rivalries and kealousies arounf Tony Abbott who as Australian Prime minister make no secret of his strong support for the monarchy.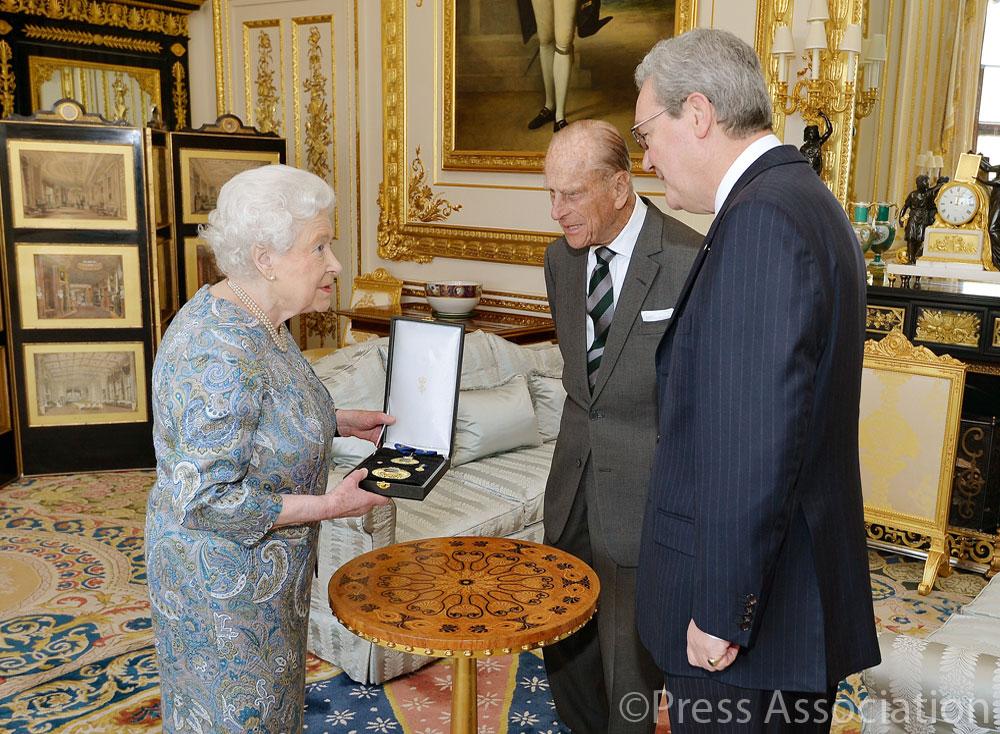 The Queen, Prince Philip and the Australain High Commissioner at Windsor Castle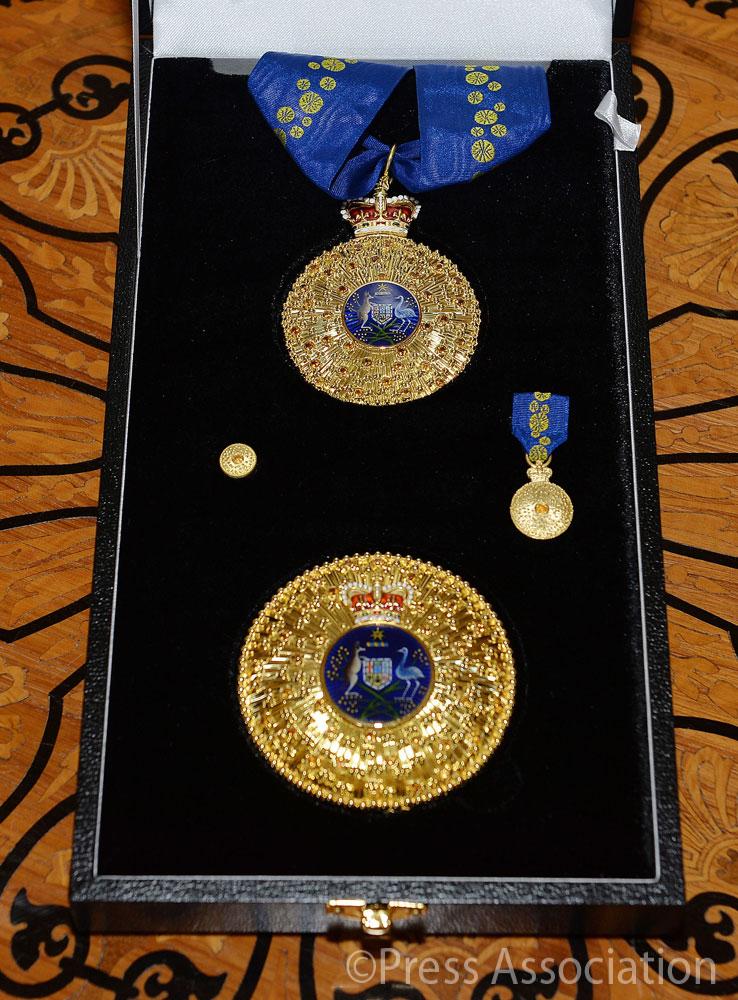 The insignia of a Knight of the Order of Australia
Images:twitter.com/British Monarchy/ & Press Association