Today is the 485th anniversary of the beheading of St John Fisher in 1535. Fr Tim Finigan of
The hermeneutic of continuity
has a post today about the martyred Cardinal, together with links to his posts about him from previous years, at
Saint John Fisher, the Cardinal Martyr and inspiration to the young
His quotations from the saint's response to those of his fellow bishops who sought to dissuade him from his views make for sobering reading.
St John Fisher, Bishop of Rochester
Probably the best known portrait
A drawing by Hans Holbein the Younger
Image: Royal Collection and
bathartandarchitecture.blogspot
There is a good biography of him available on Wikipedia which can be seen at
John Fisher
.
Amongst other things it draws out the concern of the government not to execute him on the feast of St John the Baptist on June 24th which in the circumstances of an illicit royal marriage might seem
an inapposite choice - yet who then managed to carry it out on the feast of the British protomartyr St Alban on June 22nd....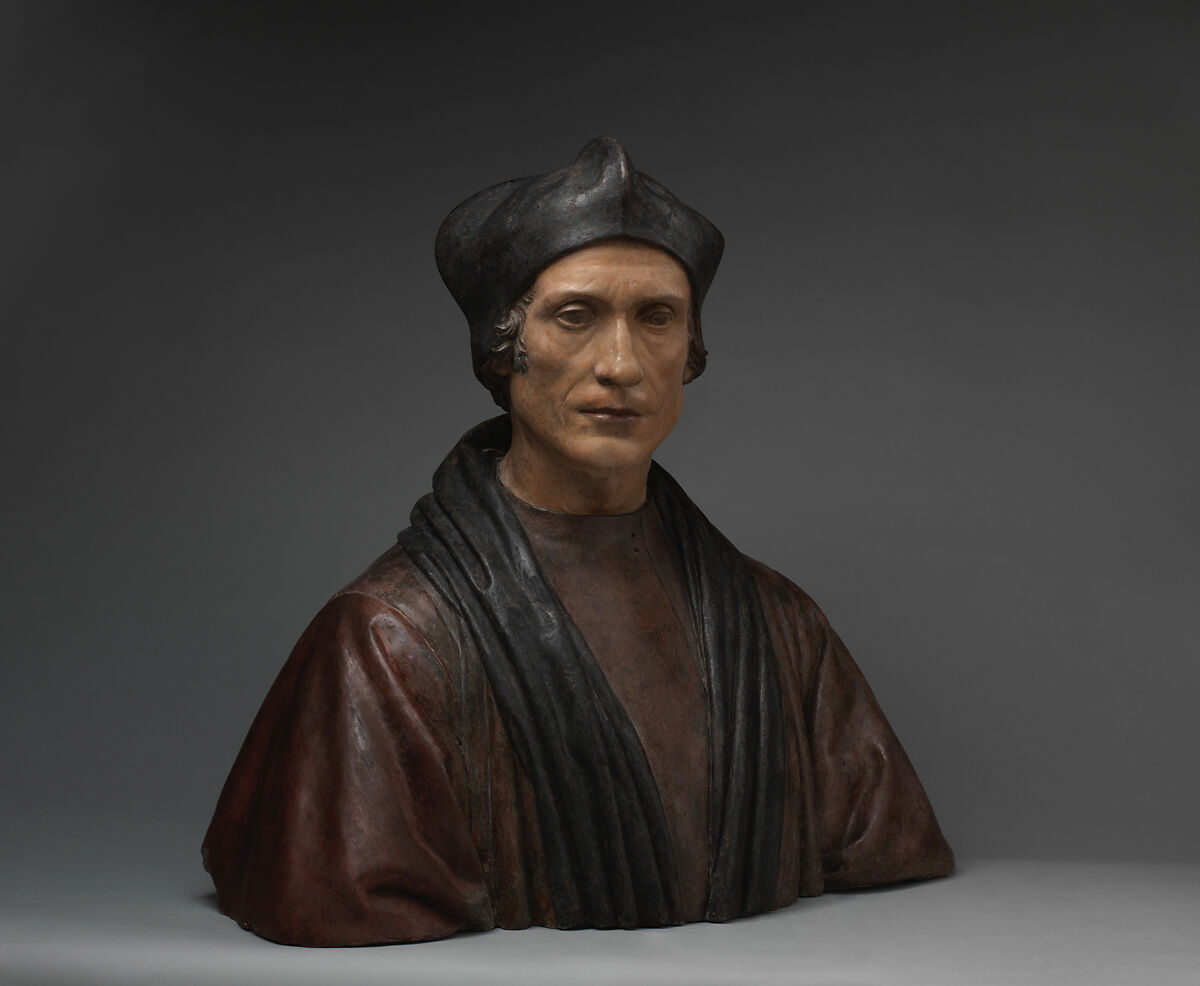 Bust of St John Fisher by Pietro Torrigiano in terracotta dated to 1509-11 or 1510-15
Retrieved from Whitehall Palace and now in the Metropolitan Museum in New York
Image: Metropolitan Museum
Like me St John Fisher was a Yorkshireman, in his case born in Beverley, and that is an additional reason I invoke his intercession in my own daily prayers.
St John Fisher Pray for us