Recently there was a report in
The Art Newspaper
about the examination and conservation at Augsburg Cathedral in Bavaria of the remains of some wall paintings. Uncovered in the 1930s but little regarded they depicted the story of St John the Baptist. The work that has now been completed has shown them to be about the earliest surviving such paintings north of the Alps.
Until recently the rebuilding of the cathedral was dated to 1043-1065, but examination of surviving timber has indicated a date of the year 1000, and that the transept in which they are situated dates from the rebuilding at the expense of the Empress Adelaide after the 994 collapse of the western apse.
There is much striking later medieval work at the east end and new windows were to be inserted at the west which wrecked the earlier paintings. The cathedral has a basilican plan with an apse and choir at both east and west ends. Amongst other treasures the oldest stained glass in Germany is to be seen in the south clerestory.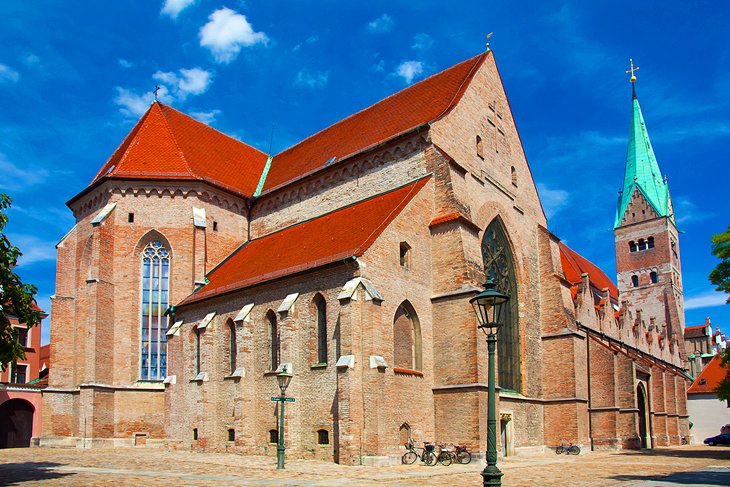 Image: PlanetWare