Today is the fiftieth anniversary of the death in 1966 of Evelyn Waugh.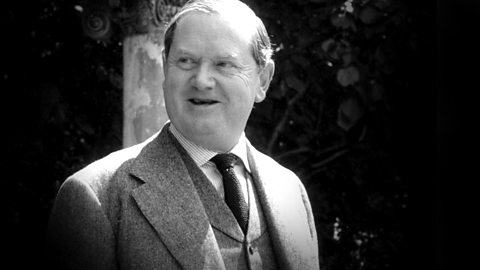 A friend recently sent me the link to an article about Waugh in
The Spectator
by his son Septimus which seeks - and I think very reasonably so to do - to redress the
image that has developed of Evelyn Waugh as a misanthropic cumudgeon. The article can be read at
http://www.spectator.co.uk/2016/03/let-evelyn-waugh-back-into-combe-florey-churchyard/
The background to the dispute over acess to the grave can be read at
More News on Waugh Graves | The Evelyn Waugh Society
I am a great admirer of Evelyn Waugh and though not really one for visiting literary graves did make the point when on holiday in Somerset with a friend a quarter of a century or so ago to make a detour to visit the churchyard at Combe Florey and pay my respects.
Image:findagrave.com
Pray for the repose of his soul