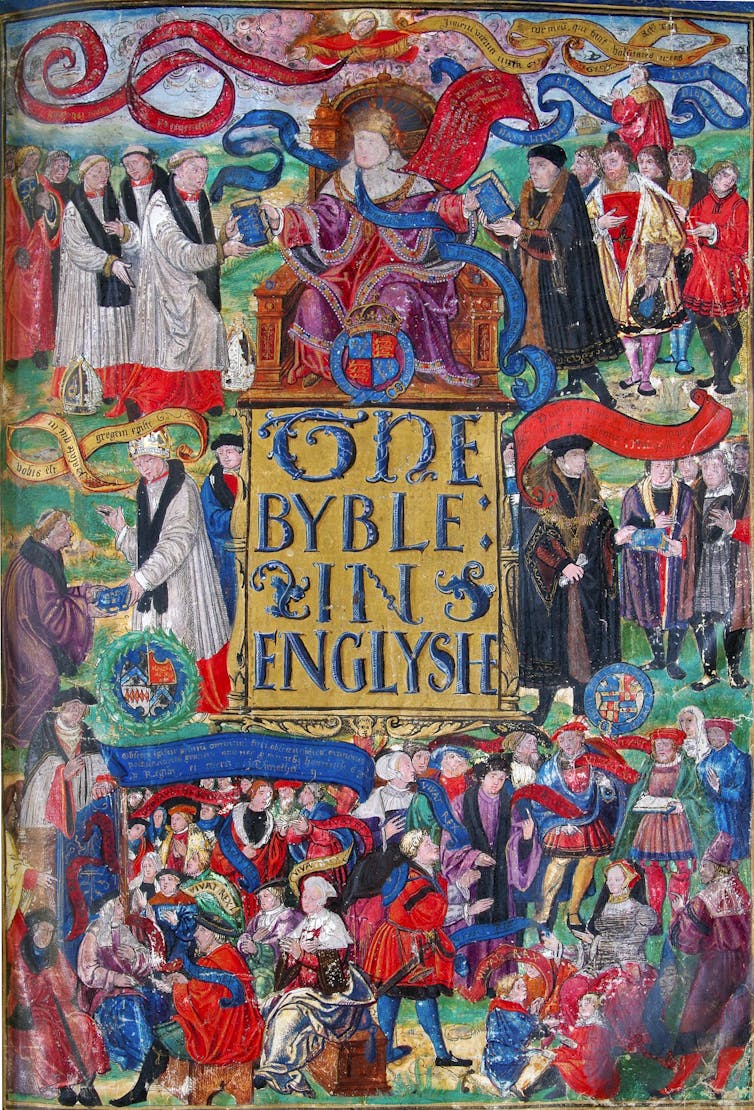 Image: Ian McKee/St John's College, Cambridge.
Author provided
LifeScience Essentials reproduces a post from The Conversation which is a very interesting piece about the production in 1538-9 of the presentation copy of the Great Bible that was destined for King Henry VIII and is now at St John's College in Cambridge.
The article by two researchers on the volume shows how Thomas Cromwell had the hand coloured frontispiece adapted from the standard printed version to make it more appealing to the King, who was less enthusiastic about making the Bible available to the general laity than was his Lord Privy Seal and Vicegerant in Spirituals.
I was aware that this research had been done but had not seen it in an accessible form until today.
It not only illustrates the febrile nature of the Henrician regime in both church and state, but also the importance of looking at such illustrations with care to understand precisely what is being depicted and what is the message being conveyed by not only by the artist, but more significantly, the patron.
As a warning to politicians with hubris it is worth remembering that within a year or so of the frontispiece being done it was not just Cromwell's vellum head that was being detached and moved around...