Yesterday was the Feast of St Ambrose.
The Relics of St. Ambrose
Image: orthochristian.com
St Ambrose is enshrined in the Basilica of Sant' Ambrosio in Milan. He began the building, although much of the church as it is today dates from the twelfth century. Its complex architectural and institutional history is set out in Basilica of Sant'Ambrogio
and in I think the early, near contemporary, mosaic portrait of St Ambrose mentioned at the end of the second account is this one: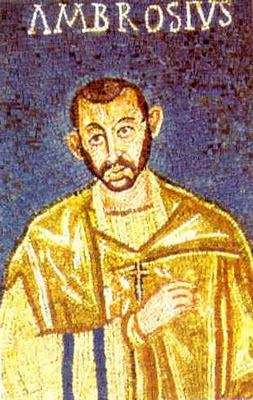 Amongst later depictions of St Ambrose is this fine example from the later fifteenth century.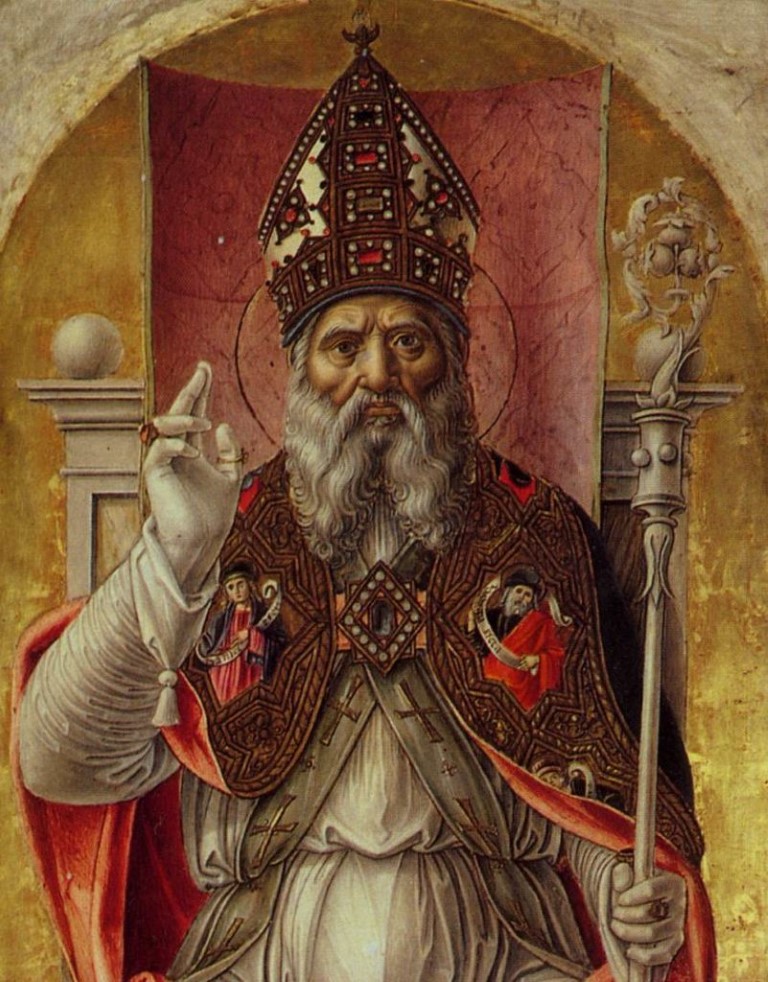 St Ambrose giving his blessing.A detail from the St Ambrose Polyptych of 1477 by Bartolommeo Vivarini (1440-99)
The St Ambrose Polytyptich
St Ambrose is flanked by SS Louis, Peter, Paul and Sebastian
Galleria dell' Accademia, Venice
His Austrian Tyrolean contemporary, Michael Pacher (c.1435-98), in his Altarpiece of the Church Fathers of 1471-5, depicted St Ambrose with one of his attributes, a baby in a cradle. This refers to the story of bees settling on the future saint's face when he was a baby and leaving a drop of honey, indicating his future mellifluous tongue.
Both of these later medieval images stress in their beautiful detailed way a hierarchical image - of figures serene and magisterial in the interpretation of Divine Truth.