I came across this on the Literary Hub website and thought it worth sharing with readers. It is an extract from Seb Falk's The Light Ages: The Surprising Story of Medieval Science ( W.W. Norton and Co., 2020 ) and discusses the work of the thirteenth century English academic John of Sacrobosco. In the sixteenth century Leland assigned his birthplace to Halifax, although Falk is doubtful as to that.
Sacrobosco is cited as a lucid expositor - along with the ancients and other medieval writers - of the truth that the world is a sphere, in contradistinction to the modern idea that people thought the world was flat until the Renaissance or later. This piece provides ample evidence to show the falsity of such assertions.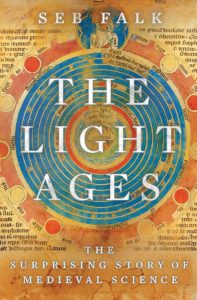 I have not so far seen Falk's book but it appears, along with God's Philosophers: How the Medieval World laid the Foundations of Modern Science by James Hannam ( Icon Books,2010 ) to be part of a trend to make available to the modern era the remarkable understanding of the the natural world and universe attained in the Middle Ages. Both would be excellent Christmas gifts I would imagine.